Magnificent Values from Arroyo Seco
The geologic formations of the Monterey region were formed many millions of years ago. The ancient marine layers and alluvial soils are a result of the primordial sea and shallow coral beds over oceanic volcanic crust. Deliciously expressing their origin, the wines of Formation exhibit deep aromas, balance and structure. 100% estate and Certified California Sustainable vineyards. In May 2019, we were honored to receive the California Green Medal Environment award. The California Green Medal recognizes the leadership of wineries and vineyards committed to sustainability.
Formation Chardonnay
4 Stars and "Excellent,"
Restaurant Wine ('11)
Explosive tropical fruit flavors form the hallmark of Monterey Chardonnays, particularly ripe pear, pineapple, and citrus flavors with an undertone of minerality.
TRADE TOOLS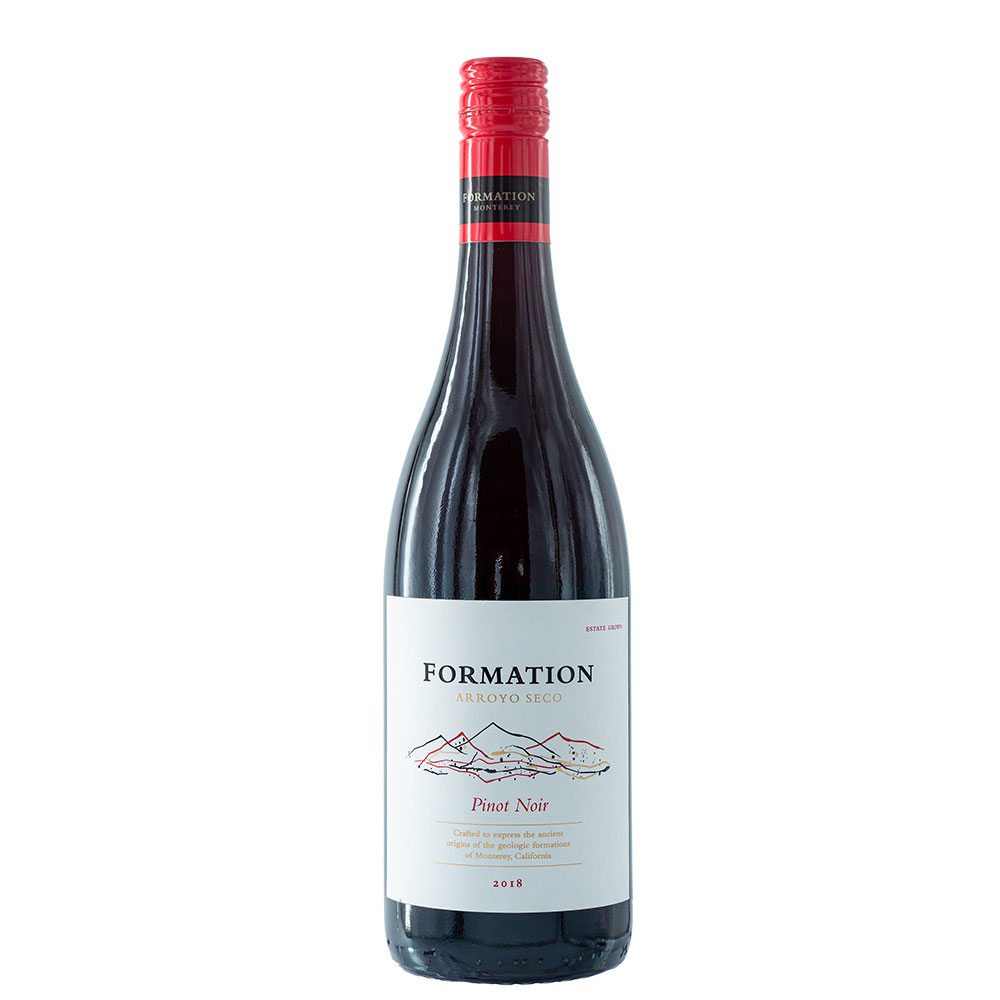 Formation Pinot Noir
91 Points,
The Tasting Panel ('18)
This Pinot beautifully captures Monterey's cool climate terroir. Classic Pinot flavors of ripe black cherries and earth. The balanced acidity, silky texture, and mild tannins make this wine very versatile with food.
TRADE TOOLS
Vino del Sol Partner Wineries