"Argentine First Growth" -Tim Atkin, MW
Paraje Altamira, with its high altitude (4,000 feet) and cool microclimate, has become synonymous with world-class Malbecs. The soils of Paraje Altamira are very diverse, with patches of sandy, rocky and silty soils dispersed throughout the vineyard. At the moment of harvest, each soil profile imparts distinct aromatic and flavor profiles to the Malbec fruit – floral notes in the sandy patches, stony minerality in the rocky areas, and dark fruits in the silty soils. The combination of these profiles lends excellent complexity to the final wine. From co-winemakers and co-owners Alejandro "Colo" Sejanovich and Jeff Mausbach.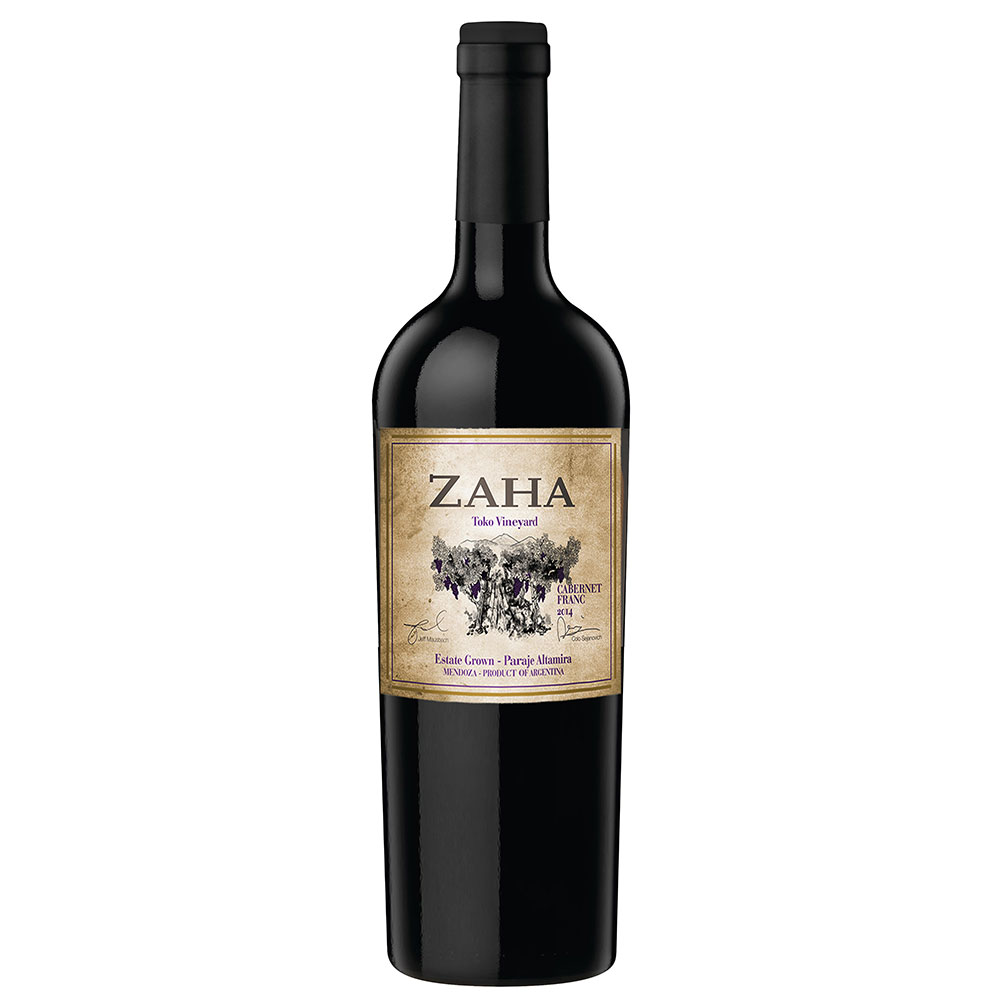 Zaha
Cabernet Franc
92 Points, Wine Enthusiast ('19)
92 Points, Vinous ('18)
"A firm and silky wine with juicy and dense fruit and intense berry and tobacco character. Full body and a flavorful finish. A little rustic."
From Toko vineyard's limestone patches.
TRADE TOOLS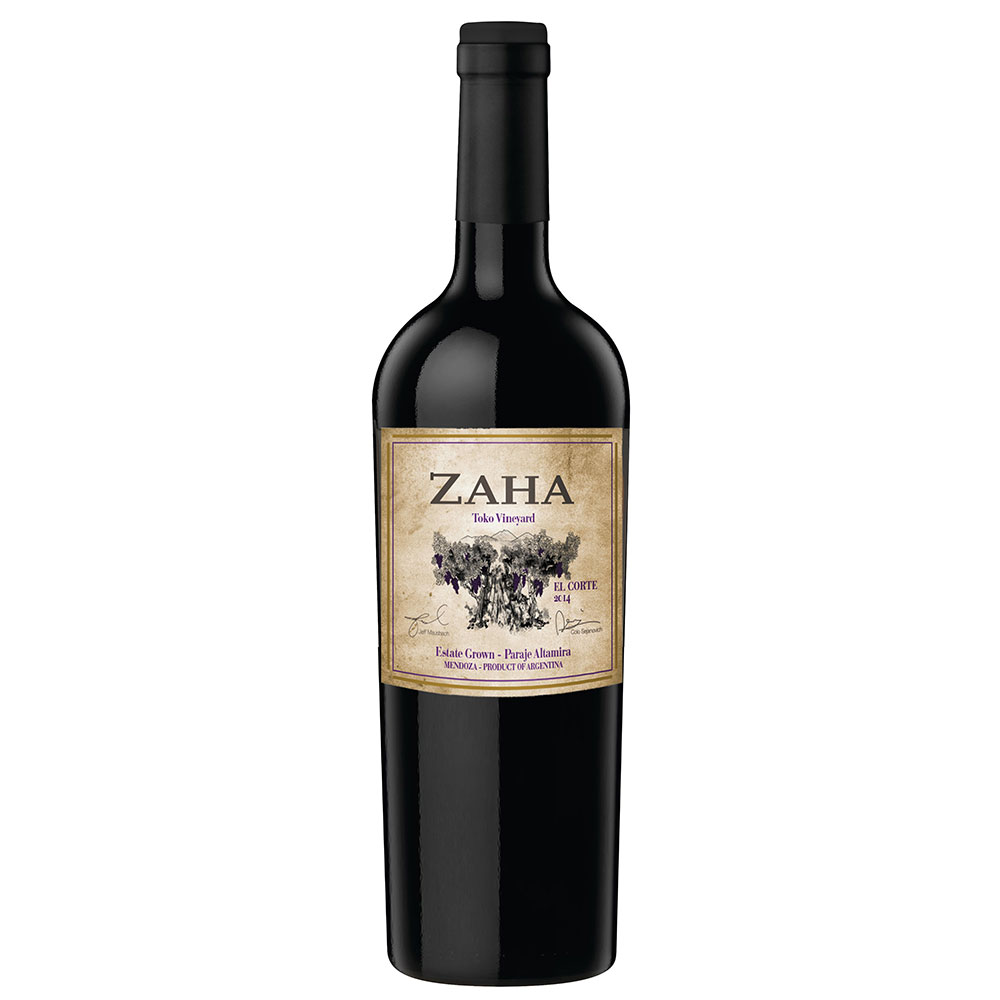 ZaHa
"El Corte"
93+ Points, Wine Advocate ('16)
93 Points, James Suckling ('15)
92 Points, Wine Enthusiast ('14)
"Floral aromas of orange peel, rose petal and violet blend with more typical scents of tar and char. This Malbec blend is linear in feel but full, without an ounce of flab. Lightly spiced berry, red plum and chocolaty oak flavors finish toasty and tight, but with give."
TRADE TOOLS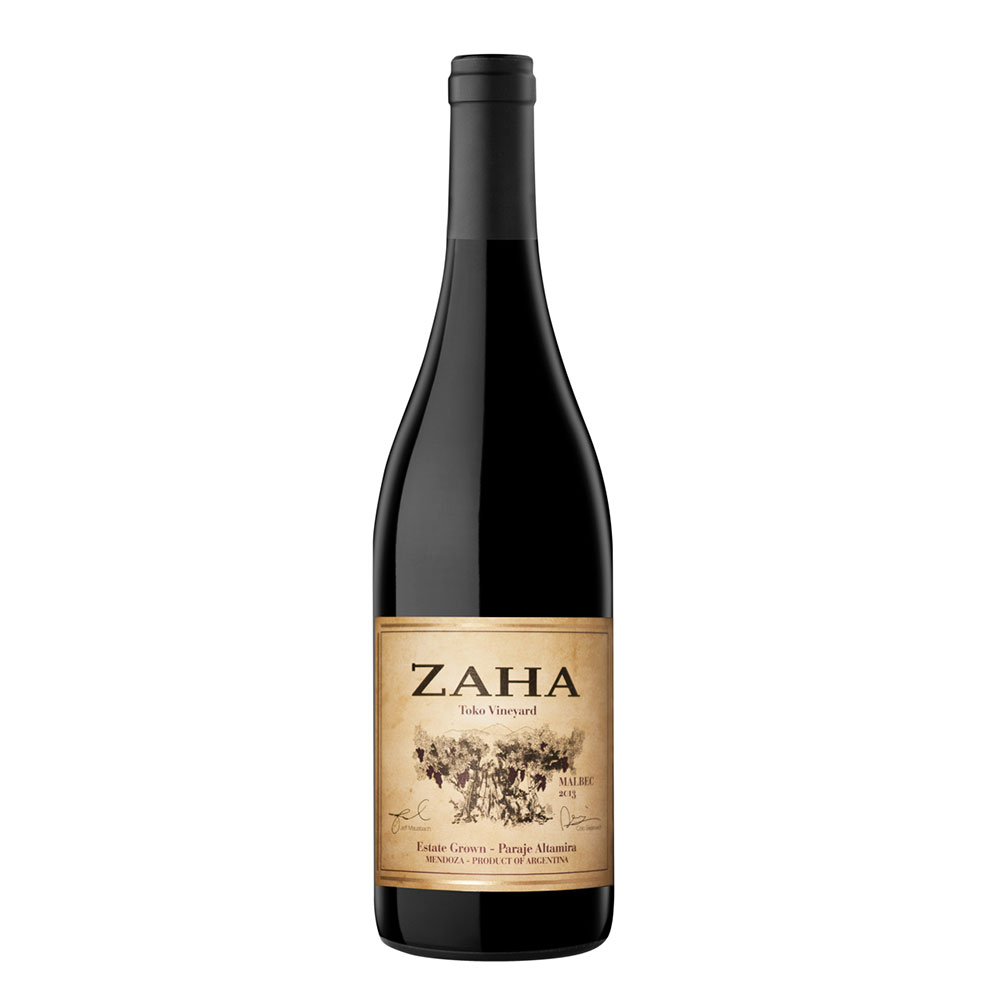 Zaha
Malbec
92+ Points, The Wine Advocate ('19)
90 Points, Wine Enthusiast ('19)
ZaHa means "Heart" in Mendoza's native Huarpe language. The 90% Malbec fruit is co-fermented with small amounts of 8% Cabernet Franc and 2% Petit Verdot for additional complexity and concentration. ZaHa – the heart of Paraje Altamira.
TRADE TOOLS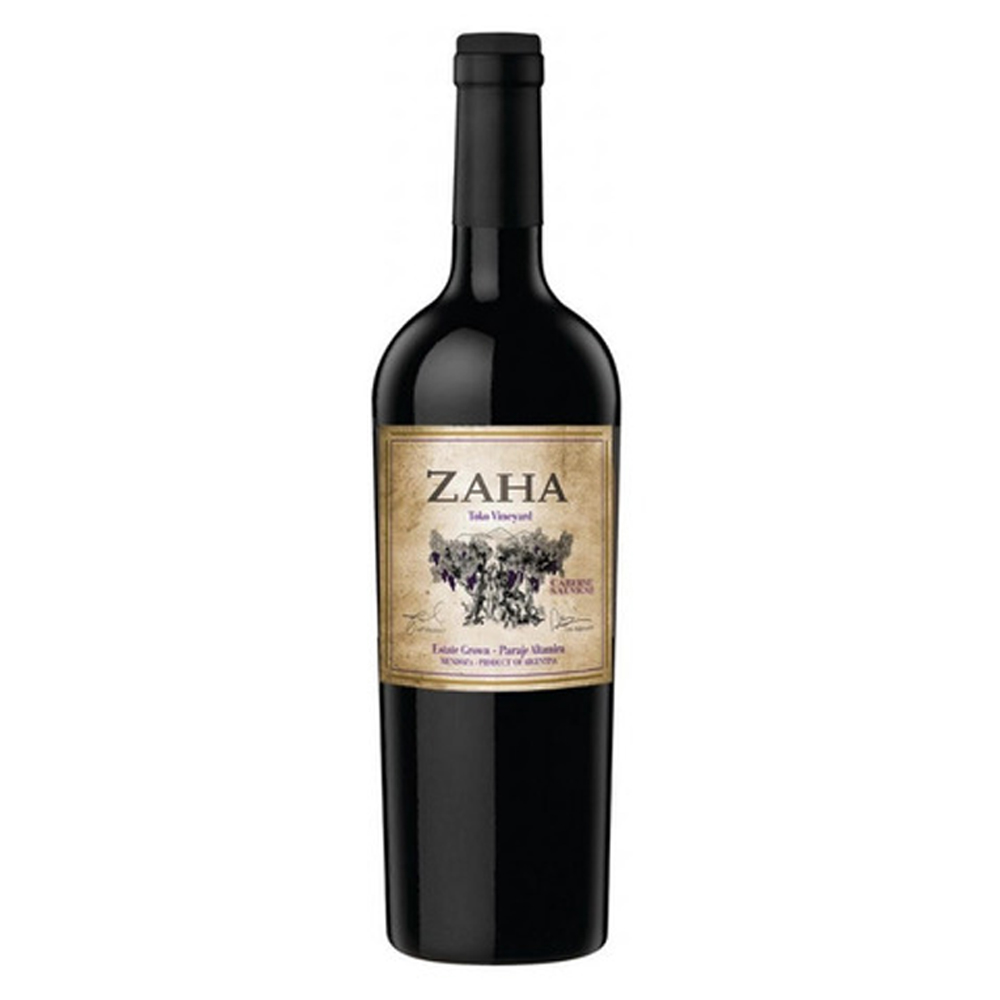 Zaha Cabernet Sauvignon
91 Points, Wine Advocate ('19)
91 Points/Top 100 Wines of 2021, Wine Spectator ('18)
The bright, sunny days of the Uco Valley produce grapes with dark, rich fruit flavors. Cool daytime temperatures produce complex floral and fresh, herbal aromas. The cold mountain nights allow the grapes to retain high levels of natural acidity for freshness and balance. The rocky, limestone rich soils of Paraje Altamira add finely grained tannins and savory minerality.
TRADE TOOLS
Zaha Chardonnay
93 Points, Vinous ('21)
92+ Points, Wine Advocate ('21)
Expresses aromas of white flower and herbal notes accompanied by a citric profile and green apple.
TRADE TOOLS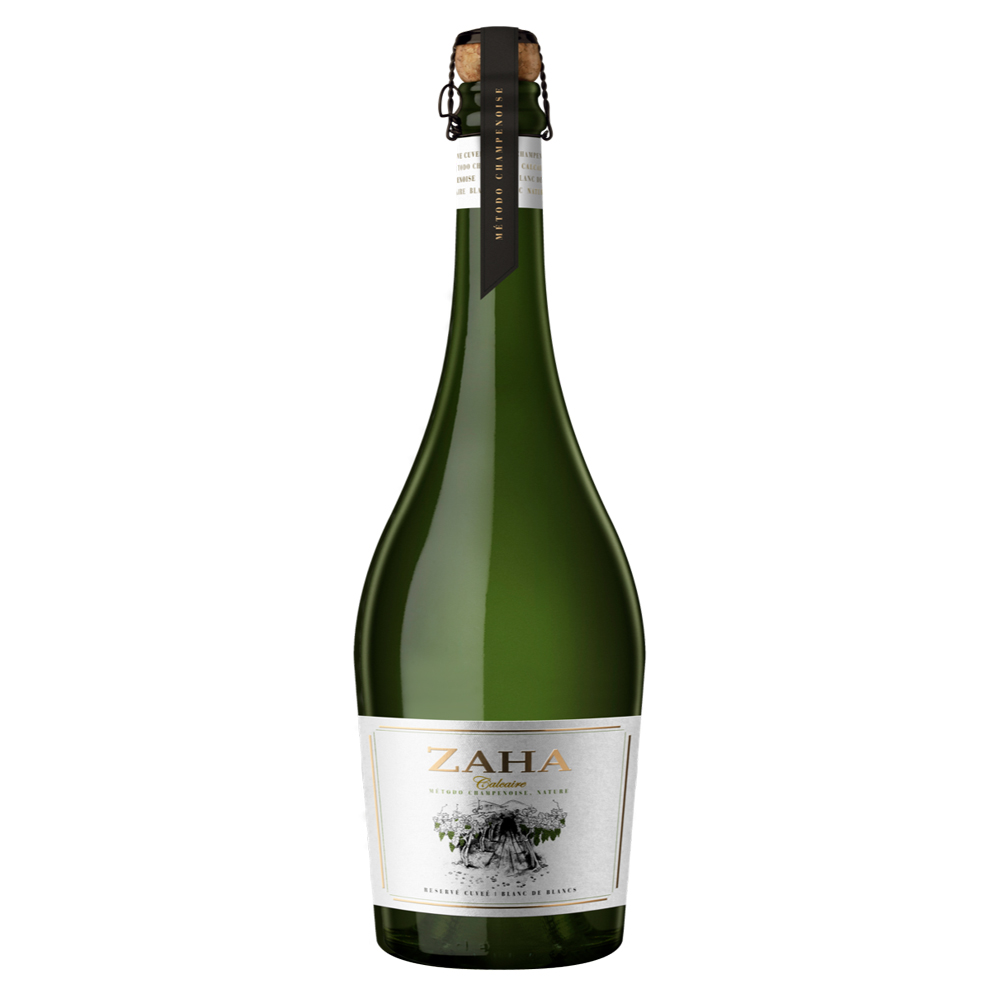 Zaha Sparkling Calcaire
92 Points, Vinous (NV)
A sparkling wine with fine and subtle bubbles alongside a creamy mouthfeel.
TRADE TOOLS
TeHo
Malbec
94 Points, Wine Advocate ('19)
93 Points, Wine Spectator ('18)
"This is a really powerful wine with stone, cocoa powder and slate. Dark berries. Full body and an intense finish. Field blend. Fantastic wine. From 75-year-old vines."
100% from estate 10 acre "Tomal" vineyard planted in 1955. Less than 0.5 kilo production per plant.
TRADE TOOLS
TeHo & ZaHa Brand Materials
Virtual Tasting with Teho & Zaha
VINO DEL SOL PARTNER WINERIES